NEW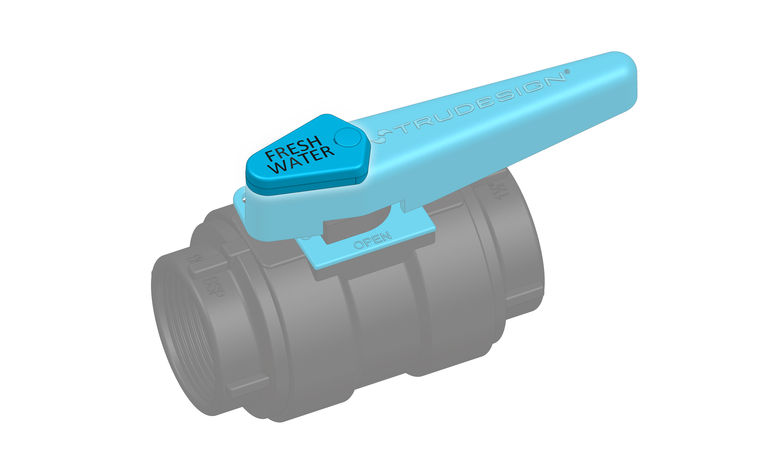 Ball Valve Handle Tag
The TruDesign Handle Tag is designed to safely identify the function of the associated Ball Valve. For example – GENSET INTAKE. Helping avoid costly mistakes like accidentally turning engine cooling off or flushing toilet whilst closed. They are designed to be retrofitted to existing Lever Handles on TruDesign Ball valves.
Features
Two sizes -Large size fits Large Lever Handle. Small size fits the Small Lever Handle.
Retrofittable - Can be simply screwed onto an existing handle using the Ball Valves fastening and cap.
Multiple name options – on pre-printed tags.
Outstanding Ink adhesion giving high scratch resistance to ensure readability over time in this harsh environment.
Blank Option for custom printing.
Frequently Asked Questions